Beaver Dam Amphitheater Seating Chart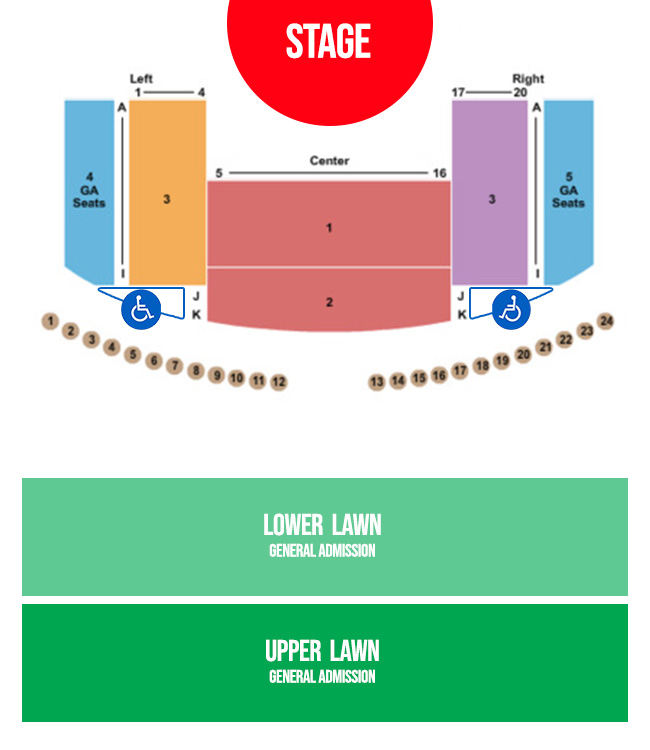 Certain events also have general admission lawn space especially for larger events.
Guests are asked to arrive early so you can arrive at your seats before the show and to prevent disrupting other guests during the music. Seating is also available across multiple price ranges to match any budget.
Seating Capacity
Beaver Dam Amphitheater is a venue with space for 4,000 visitors across multiple seating areas. This includes lawn seating and a VIP seated area to the side.
Accessible Seating
The venue is fully ADA compliant and accessible and there are accessibility seats arranged throughout the venue. If you require emergency ADA seating then please contact the venue as soon as possible to discuss any accommodations you may need. You may reach the venue at 800.514.3849
NOTE: The above seating map can be subject to change. This depends on the type of event. Always check the seating map when selecting your tickets for each individual event.
Grab your tickets today and reserve your desired seats! View the Beaver Dam Amphitheater schedule to see all the upcoming events.
To read more about the ticket and refund policies, check out the ticket information page.